PROJECTION
We design optical engines for projection based on different technical solutions. We have long-standing experience with DLP applications both in single panel engines  and multi-panel ones, as well as in managing image and color accordingly.
Whichever product you need, from digital cinema projectors to LED micro-projectors, we have the expertise and the necessary interdisciplinary competencies (optics, mechanics, thermodynamics, colorimetry) to manage the product development process from the concept stage to that of the finished output.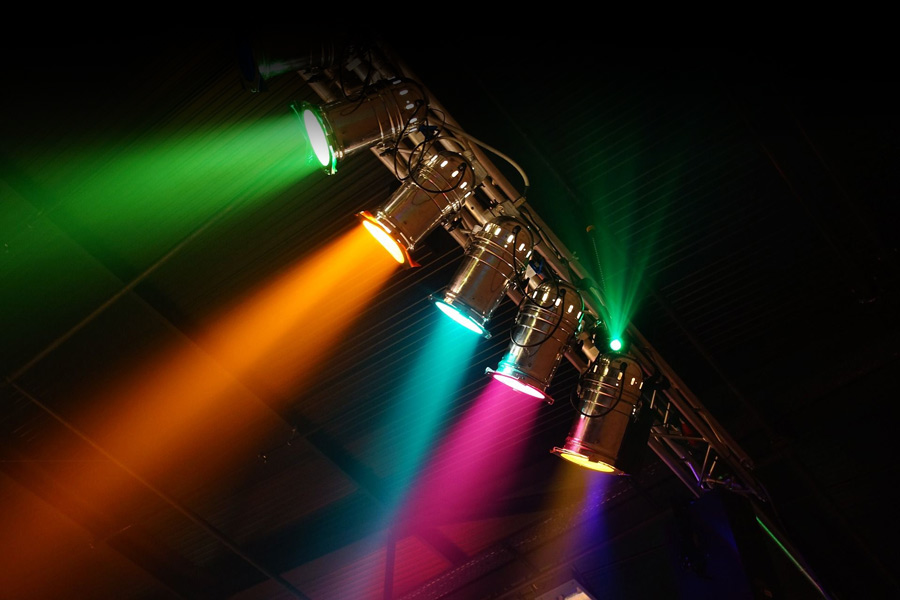 STAGE LIGHTING
In addition to optics for video projection, we can create lighting systems for entertainment, concerts, and events in gene-ral with projectors, LED illuminators, wall-washer lamps, etc. On a smaller scale, we realize projectors for indoor appli-cation, environment, and ornamental-purpose lighting, thanks to our expertise and competence in light and color mana-gement.